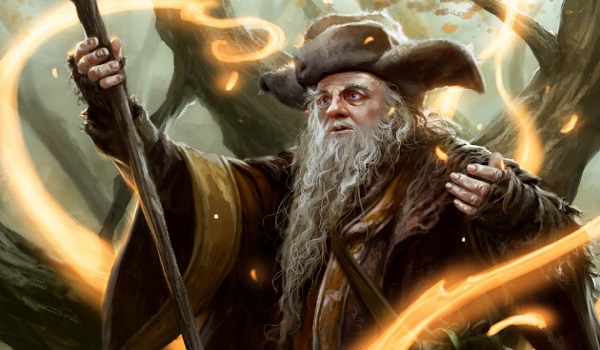 Quirky and odd Brown Wizard Radagast is now available for download on Monolith's MOBA game Guardians of Middle-Earth. Radagast uses many area-of-effect attacks to support allies and can withstand some of the more powerful enemy abilities in the game (Aganduar anyone?). This Guardian is from the book and recent film adaptation of The Hobbit, so you can now see him in action in most forms of media. Although slightly befuddled in his manner, Radagast the Brown looks set to bring a great supporting role to the battle and plenty of witty taunts to boot.
Available now for both platforms (Xbox 360 and Playstation 3), this brand new Guardian Enchanter will set you back 160 Microsoft points or approximately $2.50; free for those holders of the Guardians of Middle-Earth Season Pass. Also occurring in the realms of Tolkien's Universe shortly is the "One Road" challenge, which sets players in a competition to see who can gain the most wins on single-lane maps, with prizes to the winner including 500 XP, 20,000 Gold and three Mithril in-game Items. This challenge is to occur between February the 2nd and 4th.
Gamers eager to get their hands on the new survival mode should also get excited, with developers Monolith stating it will be released "very soon".
For our thoughts on the full Guardians of Middle-Earth experience, check out our review of the game here.