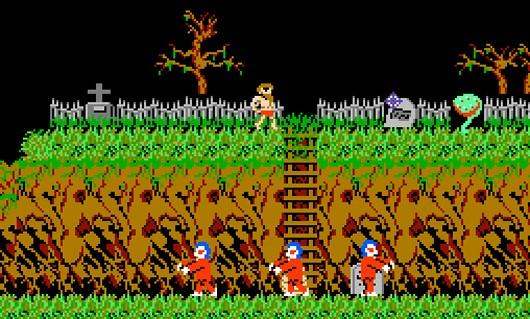 European 3DS owners have quite a treat for them this week, as the classic Ghosts and Goblins is now available on the eShop. I don't think I have to go into detail about the much loved (but still pretty damn hard) Capcom favorite, but for €4.99 (£4.49 UK) you can't really go wrong.
New Art Academy also has some new DLC, with the Life Drawing and Paint Like Turner Add-Ons now out and priced at €1.99 (£1.79 UK). The strategic Tank Battler Touch Battle Tank 3D is out for €4.99 (£4.49 UK), while on the DSiWare front, Crystal Adventure can be swooped up for €1.99 (£1.79 UK).
Finally, a new WiiWare title has come by the name of Vampire Crystals, which puts the player as a bloodsucker in the fight against zombies for 1000 points.