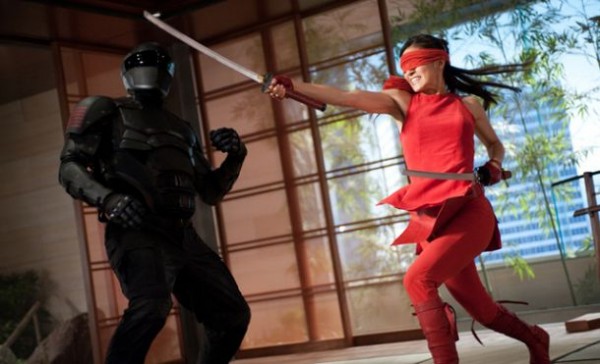 Thanks to Paramount Pictures, MGM and Skydance Productions, in association with Hasbro, a 4-minute, 3D preview of G.I. Joe: Retaliation will be shown in front of Hansel & Gretel: Witch Hunter 3D showings across the globe, starting from January 24th and running through to the end of Hansel & Gretel's theatrical run.
Hansel & Gretel: Witch Hunters will be released here in Australia on February 7th, so we'll have to wait a tad longer to get to see the movie and the G.I. Joe preview, but it should be worth the wait. The preview will be shown across all Hansel & Gretel screenings in RealD 3D, IMAX 3D and Digital 3D locations around the world. To celebrate, Paramount AU have provided a 90 second chunk of the preview for your viewing pleasure. The video can be seen at the bottom of this article.
G.I. Joe: Retaliation's national release is March 28th. Here is the official synopsis for the sequel to the box office success that was G.I. Joe: Rise of the Cobra in 2009:
'In this sequel, the G.I. Joes are not only fighting their mortal enemy Cobra; they are forced to contend with threats from within the government that jeopardize their very existence. The film stars D.J. Cotrona, Byung-hun Lee, Adrianne Palicki, Ray Park, Jonathan Pryce, Ray Stevenson, Channing Tatum with Bruce Willis and Dwayne Johnson. Directed by Jon M. Chu, and produced by Lorenzo di Bonaventura and Brian Goldner, from a screenplay by Rhett Reese & Paul Wernick based on Hasbro's G.I. Joe characters.'
A fan of the G.I. Joe franchise? Had the classic action figures? Then you'll likely be excited for this film, so visit and 'like' the official AU G.I. Joe Facebook page. For some of our prior coverage of both films, check out the related articles section below. And don't forget to check out the 90 second preview trailer!