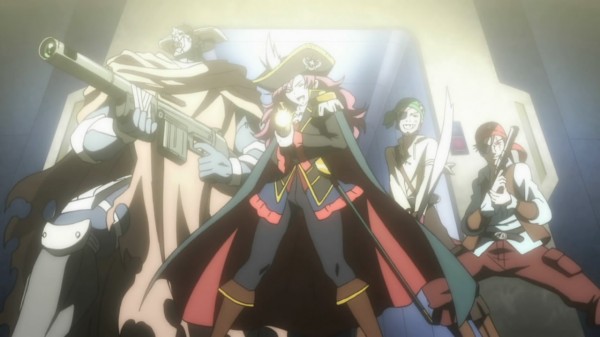 The newest Anime publisher here in Australia, Hanabee, have just announced their launch details for the second part of their Bodacious Space Pirates release. This release is sure to be an excellent followup to the first halves release.
Bodacious Space Pirates is directed by the same guy that directed Ninja Scroll and is animated by the same team that animated Fairy Tail, Satelight. Much like the first release, Part 2 will be launching on both Blu-Ray and DVD formats and will feature both Japanese and English dubs. The second part will be concluding the story over the course of 13 episodes.
There will also be a bunch of Special features and Extras. These will include: Teaser trailer and clean openings and endings.
Be sure to check out our announcement article for the first release. Also make sure you check out the official site for more info.