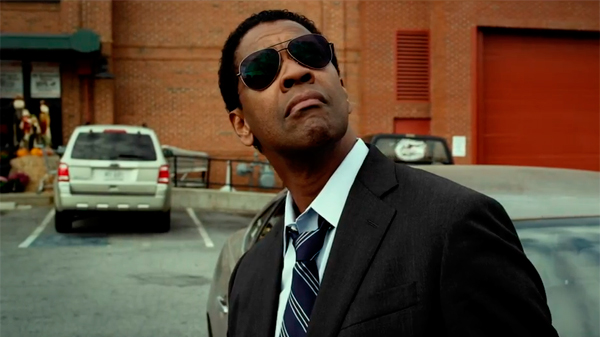 'Brace For Impact' as we have a nice behind-the-scenes featurette for the movie Flight, starring Denzel Washington. The film releases in Australia on January 31st, and you can read our review right now.
The video focuses around the shooting of the much talked about plane crash sequence, and it gives a lot of insight within it's paltry 2:32 length. Anyone who is interested in film-making or just the film itself should definitely check it out. It features the legendary director Robert Zemeckis, Denzel Washington and many other members of the production speaking on the scene and how it was achieved as you get to take a look at the complicated rigging that made the realistic, upside down moments in the cabin/cockpit possible. That video can be viewed at the bottom of this article.
Before that though, we also have a new clip from the film, called "Life In Prison". It is a pivotal moment in the film where Denzel's character, the pilot "Whip" Whitaker, is told that he had a toxicology report done on him while he was knocked out in the hospital…and, well, things begin to unravel for Mr. Whitaker. Watch it directly below.
"Life In Prison" – Official Clip
If you're a fan and are excited for the film, visit and 'like' the Official Flight AU Facebook page.