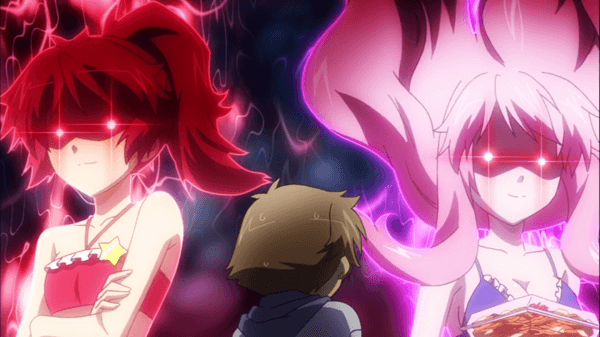 Today RightStuf revealed that FUNimation is going to be delaying their release of Baka and Test Season 2. The title was originally meant to be released on January 15th however thanks to some printing issues, they are recalling any shipped copies of the anime and are delaying the release for an unannounced amount of time.
The printing issue isn't too drastic however, as the only actual problem is the fact that the image displayed on the second DVD disc lists it as an "Extras" disc. There is a legitimate extras disc found in the package and both DVDs contain the proper information. It is worth noting that our own screener review copy does have this issue as well and I can confirm that the mislabeled second DVD disc does contain the second half of the anime. The Blu-ray discs do not contain any of these issues.
Anyways, RightStuf has notified anyone who has had their anime shipped to them early and are offering them an option to either be happy with the release or contact the company to receive a fixed version of the second disc when they are available.