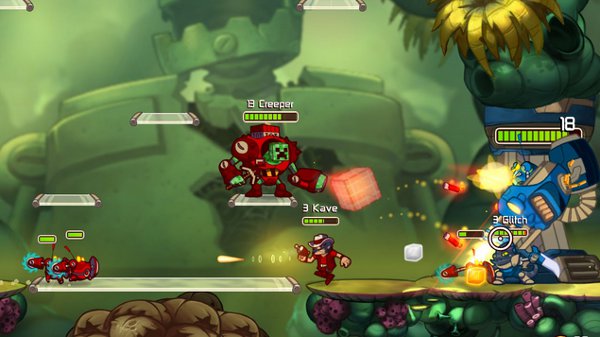 Awesomenauts just keeps pushing out the updates with Patch 1.13 to ensure that all the various characters are balanced to provide fun and fair gameplay for all players, but in addition this patch adds a new skin that should have all Minecraft fans looking around for the familiar hiss.
That's right, working in collaboration with Mojang, Awesomenauts is adding in a new Creeper skin for playable character Clunk. But, don't be logging on and trying to immediately apply or purchase this new skin as the only way to receive it is to defeat a "Creeper Clunk" in battle. Which the devs are more than happy to log on with their own Creeper skins and get the viral skin going.
The new patch is live now, so those interested go ahead an log on and start hunting down your own Creeper Clunk. Consider being kind and applying it thereafter, so that you can help someone else claim their own, just be sure to make them work for it.