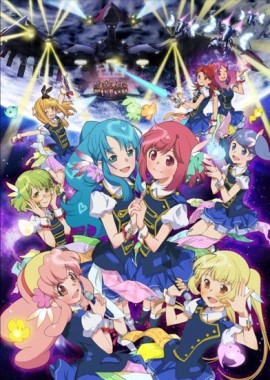 AKB48 Maniacs get excited! Is your body prepared for the cosmic explosion of gooey pop-music and giant robots? It better be, because you might just explode due to overwhelming pure delight. AKB48 are getting the band together again for a second season of the AKB0048 anime series.
The second season of AKB0048 will be simply titled AKB0048 Next Stage. The new season will focus on the AKB48 girls in a future world after a galactic war and ecological disaster left the world in disarray. The world has since been placed under a dictatorial regime in which music is banned. In order to right this wrong the AKB48 girls will pilot mechs to save the world from these music-hating dictator bastards.
You can check out the trailer for AKB0048 Next Stage below to help save the world. Be sure to let us know what you think in the comments section.