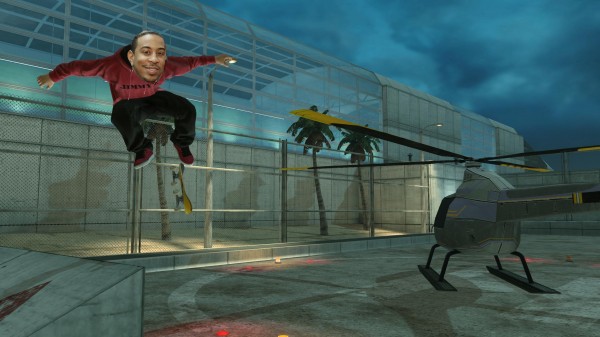 Those of you who have purchased the digital version of Tony Hawk's Pro Skater HD may have noticed that Reverts were missing from the experience. Today, that has changed as Activision have released some new DLC, appropriately titled Tony Hawk's Pro Skater 3 HD Revert Pack.
Here is what this pack includes – via Activision:
Tony Hawk's Pro Skater 3 HD Revert Pack expands on the game's winning formula with the inclusion of three levels from the original Tony Hawk's Pro Skater 3 (Airport, Los Angeles, and Canada). Skateboarding legends Steve Caballero and Geoff Rowley make their return to the world of Tony Hawk games and James Hetfield and Robert Trujillo from Metallica make a surprise appearance as playable characters. The Metallica track "All Nightmare Long" has also been added. But perhaps most importantly for true fans, the Revert move makes its return for mindblowing combos. The combination of the Revert and the Manual in these classic levels will mean ludicrous high scores!
Ludicrous high scores indeed. You can download this DLC for just $4.99 for both the XBLA and PSN as of today.