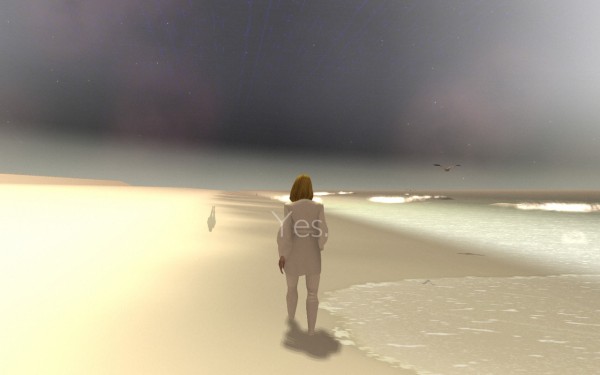 Tale of Tales is known for developing obscure, sometimes creepy games such as The Path and The Graveyard. Its latest game, Bientôt l'été, fits in with their track record, although it appears to have a much more subdued, even thoughtful tone in comparison to the other games. From what can be gathered from the trailer, players walk around a beach while gathering chess pieces and phrases in which to use in a nearby café.
Bientôt l'été is now available for PC and Mac for $10, with an "Extravagant" version available for $40 which will include the game's soundtrack and an eventual "special build" with higher-res textures and uncompressed sound.
Tale of Tales said they drew inspiration for the game from novels by Marguerite Duras, specifically Moderato Cantabile, which provided the basic setting for Bientôt l'été: "a man and a woman meet in a seaside café." Of course, they will most likely deviate from whatever expectations that setup provides, as is their style.