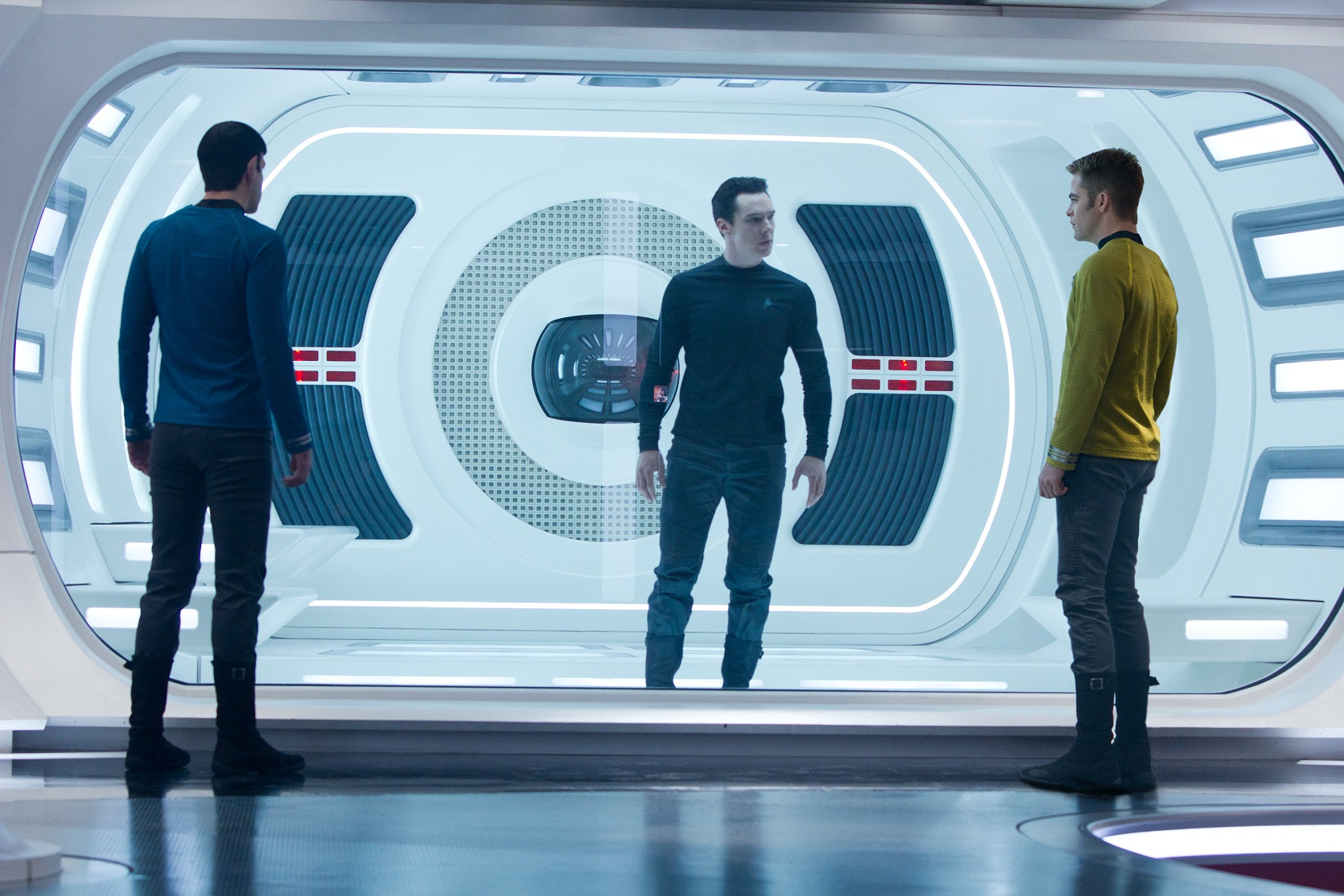 Us here at Capsule Computers in partnership with Paramount Pictures Australia have a first amazing look at the upcoming Star Trek Into Darkness film. This film is the second in a parallel universe reboot of films set in the Star Trek franchise as now directed by J.J. Abrams of LOST fame.
In Summer 2013, pioneering director J.J. Abrams will deliver an explosive action thriller that takes Star Trek Into Darkness.

When the crew of the Enterprise is called back home, they find an unstoppable force of terror from within their own organization has detonated the fleet and everything it stands for, leaving our world in a state of crisis. With a personal score to settle, Captain Kirk leads a manhunt to a war-zone world to capture a one man weapon of mass destruction. As our heroes are propelled into an epic chess game of life and death, love will be challenged, friendships will be torn apart, and sacrifices must be made for the only family Kirk has left: his crew.
The trailer for the film has a bunch of awesome moments as well as what looks like a variety of new worlds for the crew of the Enterprise to explore. It's a very entertaining trailer.
Also of note is that Paramount will be showing the first 9 minutes of the film in select IMAX cinemas around the world. These screenings begin on December 14th and will happen at around 500 IMAX cinemas around the world.  On the screenings, IMAX had this to say –
"Our longtime partners J.J. Abrams, Bryan Burk and the Bad Robot team have really hit it out of the park – the footage is absolutely incredible," said Greg Foster, Chairman and President, IMAX Filmed Entertainment.  "Their use of the IMAX® Camera and canvas is sure to impress current and future Star Trek fans alike, and we're thrilled to once again work with our friends at Paramount Pictures to offer this extended 'first look' at this highly anticipated summer blockbuster."
Be sure to check out the trailer embedded below for more info. Be sure to check out the Facebook page as well.