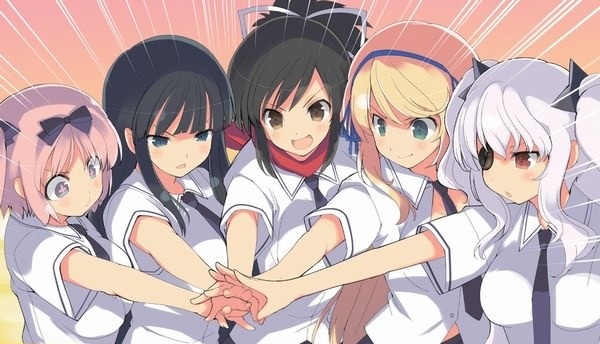 So far, the Senran Kagura series has seen two games released on the Nintendo 3DS with one coming out on the Vita in the next few months. Despite there being three titles in the series and even an anime set to air in the coming weeks, there has been no sign that these games would ever make it over to the West.
However Senran Kagura's producer, Kenichiro Takaki, has mentioned that he hopes to bring the series West as a Nintendo eShop download at the very least and today he has made his first step towards doing that, by releasing Senran Kagura Burst on the Japanese eShop.
The downloadable version of the game will cost 5,980 yen and will be available on January 10th and will feature both the first game in the series, Portrait of Girls, as well as the sequel Burst. To leave things off this year, Takaki left a great English message for fans on Twitter saying, "I'll wrap the world in happy boobs next year." A man after my own heart.