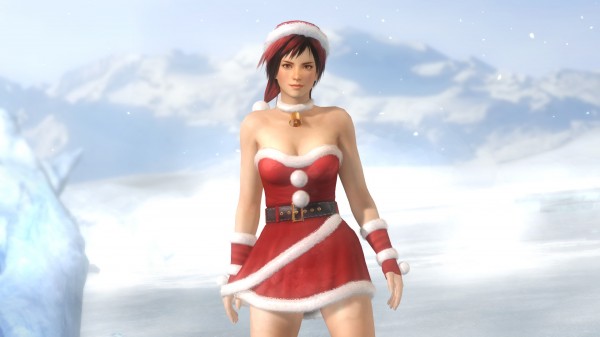 It is the season of giving and Tecmo Koei is planning on giving fans plenty of Santa outfits as long as you plan on giving them some of your money! Today Tecmo Koei revealed a second set of Santa costumes which have been broken down into three sets and a final fourth set containing all of the outfits contained in this second holiday pack.
Those curious about how the costumes look in Pack #1 can find them here. The first pack is the Nice Girls 2 set which contains Santa outfits for Kokoro, Helena and Sarah while the Naughty Girls 2 pack gives Mila, Lisa and Pai some adorable Santa outfits. The guys are also given a nice bundle in the Lil' Santas 2 set which contains outfits for Zack, Eliot, Brad Wong, Gen Fu, Rig and Bass who get's the only different outfit in the form of a black Santa outfit.
The packs can be bought for either separately $2.99 or 240 MSP depending on your console of choice or all together in the Christmas Set 2 pack which costs $7.99 or 640 MSP. Each of the costumes can be seen below. Update: High-res versions of the images have been released and the images below have been updated with the high-res versions.