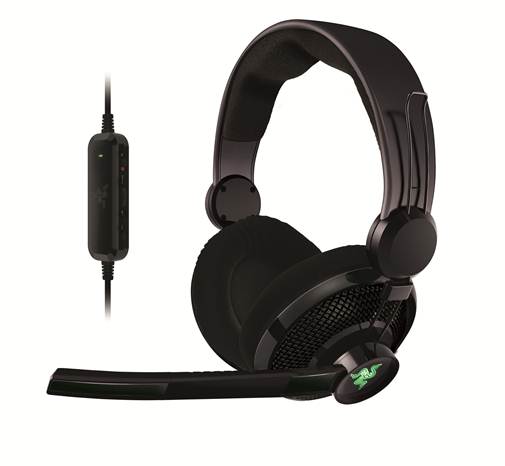 Razer, leading peripheral maker, has given us some info on their upcoming Carcharias redesign to purpose the Xbox 360 console. As you may recall, this particular headset was originally released as a PC headset with the gamers head in mind.
From beach landings and storming the enemy fort to blasting undead in outer space, the full over-ear coverage of the Razer Carcharias ensures a comfortable fit. It boasts a fully adjustable, padded head rail, 1.25 in/3.18 cm on either side, to accommodate a wide range of head sizes, with its soft, pliable, removable ear cups.
This repurposing will be available soon in stores focused around gaming soon. Razer expects a December 2012 release, which is at present, with a retail price of $99.99. For more info, check out the official site here for more info.