Following the release of Wii U, Nintendo looks ahead at what new software is on the horizon for Wii U, Nintendo 3DS and Nintendo 3DS XL players to enjoy this Christmas, into the new year and beyond. With a diverse range of games for both platforms soon to launch there will be something for every Nintendo 3DS and Wii U owner to enjoy. Check out the lists below for both Wii U retail and eShop titles along with Nintendo 3DS retail and shop titles.
Wii U Retail Titles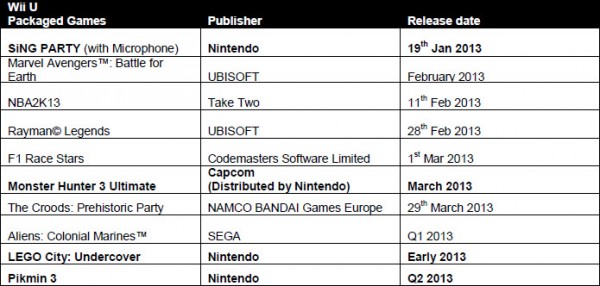 Wii U eShop Titles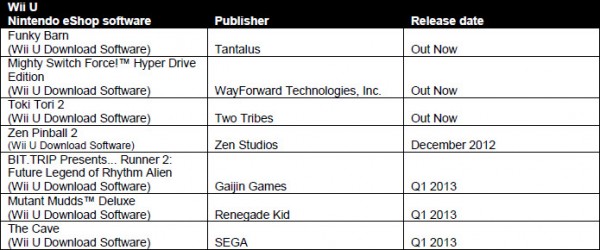 Nintendo 3DS Retail Titles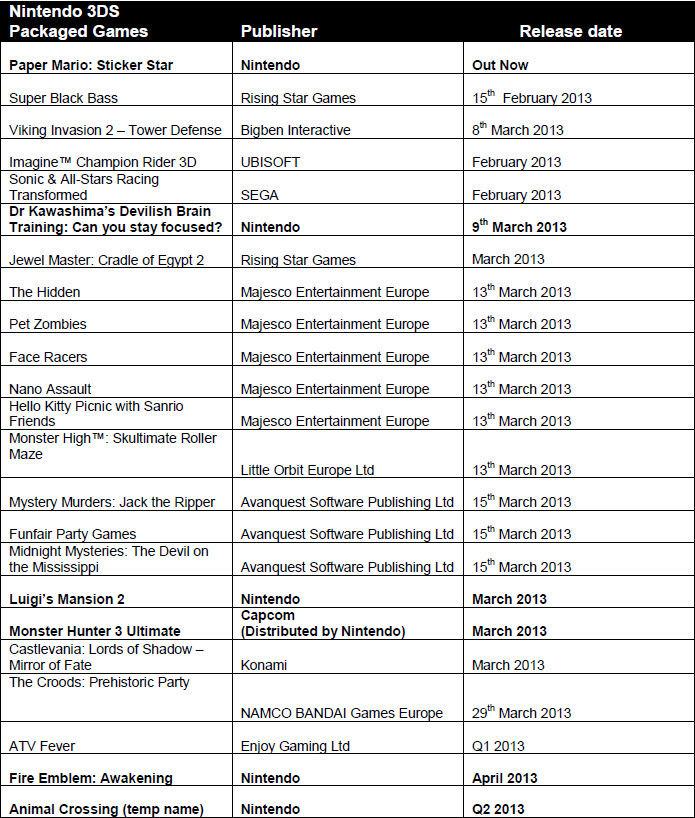 Nintendo 3DS eShop Titles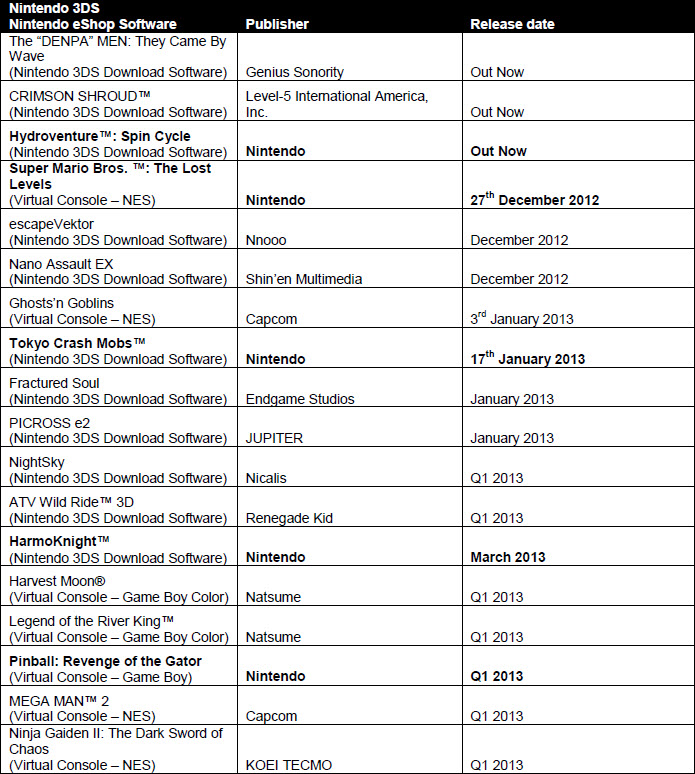 Which games are you looking forward most to playing on either the Wii U or the Nintendo 3DS? Let us know leave a comment below.