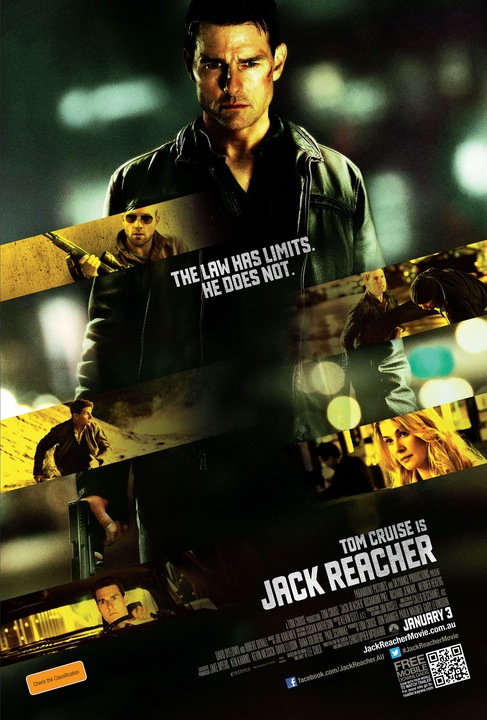 The excitement continues to build for Jack Reacher's release here in Australia on January 3rd.
Paramount Pictures AU have given us a brand new poster, which you can see to the left, as well as three new videos: two official clips and one featurette.
The featurette is of special interest because it features none other than Lee Child – the creator of the 17 book series, the source material for the film – giving a little background and description about the title character, among other tidbits.
The official clip – "Jack Reacher Is Here!" – shows the district attorney getting the rundown on Reacher as he looks through his file.
And lastly, the official clip – "5 Against 1" – speaks for itself. Jack Reacher is a bad 'shut-yo-mouth!'.
So, without further ado, enjoy!
---

Lee Child – Official Movie Featurette
"Jack Reacher Is Here!" – Official Clip
"5 Against 1" – Official Clip
As usual, for all future Jack Reacher news, keep it locked on Capsule Computers and 'like' the official Jack Reacher AU Facebook page.