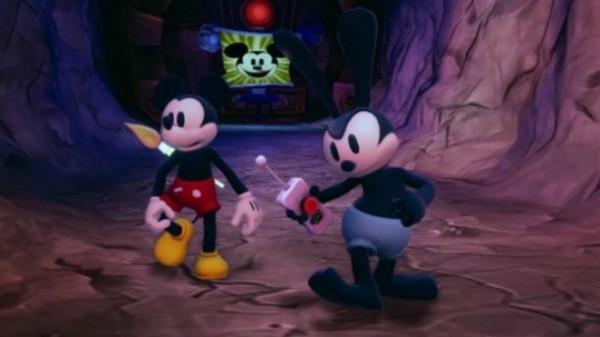 Disney has partnered up with acclaimed DJ and producer, Netsky, for a brand new, custom-made remix inspired Disney Epic Mickey 2: The Power of Two which launched on November 22 for the Playstation 3, Xbox 360, Wii and Wii U.   Entitled Epic Mickey 2 (Remix), the track samples tunes from the game's soundtrack mixed with original sounds and melody from the 23-year old Belgian producer. The song has also inspired an electrifying new music video featuring footage of Netsky and gameplay from Epic Mickey 2: The Power of Two with cameos from Mickey Mouse and Oswald the Lucky Rabbit, the protagonists of the game.
Netsky had this is say about the project:
"It's not every day you get a remix call from Mickey Mouse so I was excited to check out the Epic Mickey 2 soundtrack and then add my own twist to it. I really loved the first Epic Mickey game, it's much harder than it looks! So being given the chance to collaborate on this new game was an amazing opportunity to do something really creative with some iconic characters and a video game with a really loyal fan base. The music in Disney Epic Mickey 2: The Power of Two is really interesting as it's a musical, a first for video game soundtracks so I'm thrilled to bring a bit of the Drum + Bass sound to the party."
The video can be seen below. For our own take on Epic Mickey 2: The Power of Two, make sure you check out our review.