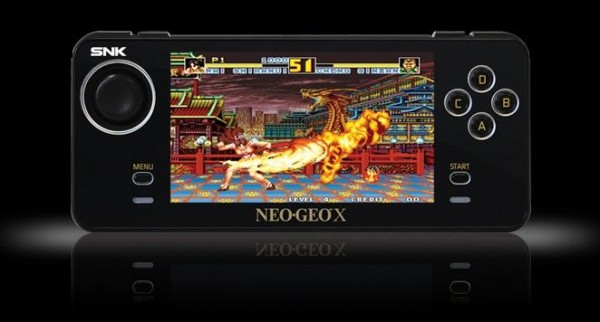 Remember the days of NEOGEO? Well, prepare for a heavy nostalgia trip as the device is making a comeback this month, with the NEOGEO X Gold. Much like you would expect, this portable will be packed with the classics, featuring 20 preloaded titles and a cartridge slot that will be used for future physical releases.
Those titles include:
3 Count Bout
League Bowling
Art of Fighting
Magician Lord
Alpha Mission 2
Metal Slug
Baseball Stars 2
Mutation Nation
Cyber Lip
Nam 1975
Fatal Fury
Puzzled
Fatal Fury Special
Real Bout – Fatal Fury Special
The King of Fighters '95
Samurai Shodown II
King of the Monsters
Super Sidekicks
Last Resort
World Heroes Perfect

To retro fans, the choice to snag up this sure to be collector's item is already a given, but those of you who are just wanting to grab some solid gameplay on the go should also pay this handheld some attention, as it truly has a lot going for it. Retailers have already begun pre-orders the device (check your local listings or find out where to buy one at the official website), as well as the arcade stick, television outputs (compatible with HDMI and AV) and charging station for those that grab the bigger bundle that is just under $200, as well as a copy of Ninja Master made exclusively for pre-ordering customers. December 6th is just days away, so if you want one of these retro beauties, there is no better time to place an order than now.