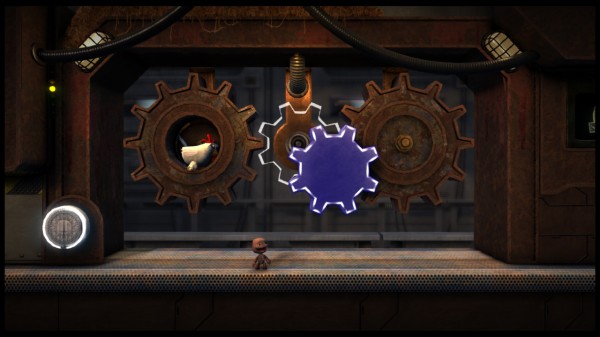 Players looking for a more unique experience from LittleBigPlanet 2 should be excited for the release of the newest DLC for the game as it brings an all new way to play, provided you own a PS Vita.  Yes, the new DLC lets players use their PS Vita to play with the PlayStation 3 version of the game, with up to 3 players on controllers.
Features with the Cross-Controller DLC Pack include full functionality with the PS Vita complete with touchscreen, new exclusive outfits for Sackboy to wear, and new items and tools in the game to play around with.  It should be noted that only one PS Vita is able to play at a time with the PlayStation 3, but that is a big increase from the previous zero PS Vita capability.
To see it in action players can check out the trailer for the DLC embedded below as well as check out the small gallery of images to see a bit of the difference at a glance.  The Cross-Controller DLC Pack is available now from the PS Store and requires LittleBigPlanet 2, a PlayStation 3, and a PS Vita to enjoy all the new content.