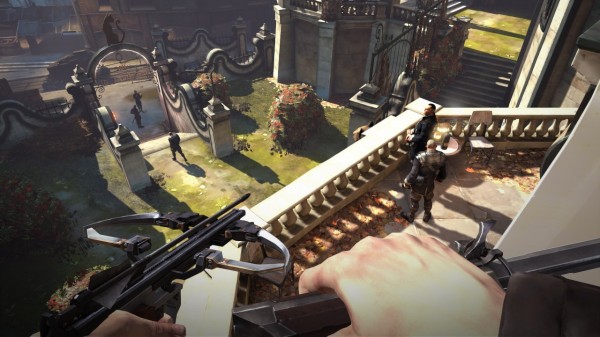 And we're back for another edition of Laike's PC Download Deals. Christmas is drawing near, so if you're looking to load up on some cheap games for a Christmas present for yourself or you forgot to buy a gift for that special gamer in your life, there is still time to save yourself!
First up is the Steam Midweek Madness Sale. We have grand strategy game Crusader Kings II on sale. Everything but the most recent few DLC is 75% off. If you're a huge fan of grand strategy games and political intrigue, Crusade Kings II is a great game to play at a starting price or $7.49. The Stronghold franchise is also 75% off. Stronghold 3 Gold Edition is also $7.49. I personally suggest Crusader Kings II over Stronghold 3 Gold if you must choose between the two. The Steam Midweek Madness sales ends on Thursday at 10 am PST. Also, the Daily Deal is Jade Empire Special Edition for $3.74. I highly recommend this RPG game. I believe it is Bioware's most underrated game, if you like KOTOR, give Jade Empire a try.
If you haven't played bought Battlefield 3 yet, GameFly has it on sale for $13.99. Its a fantastic game, although it doesn't recapture the original Battlefield 2 charm, it does a great job of updating the franchise to modern standards. Battlefield 3 activates on Origins. Check out our review of Battlefield 3 for PC here.
Get Games has Spec Ops: The Line for $7.49 for Steam. Although the multiplayer isn't anything to write home about and the gameplay is pretty bland, Spec Ops: The Line has an amazing adult story that is worth the price. I highly recommend this piece of social commentary if you are looking for a story more potent than the Call of Battlefield popcorn action movie type stories.
Greenman Gaming has Dishonored for half price. Unfortunately there are no active GMG voucher codes, so there is no extra discount to be had here. I highly recommend this game, especially if you're a fan of the Thief series. Dishonored activates on Steam. check out our review of Dishonored here.
GoG.com has the Defend & Conquer bundle on sale today. The bundle is a mix of tower defense and strategy games including Defender's Quest, Anomaly Warzone Earth, Uplink: Hacker Elite, Defcon Darwinia, Multiwinia, and Spacechem. These games bough together are 75% off at $17.68. When the games are bought separately, they are only 50% off.