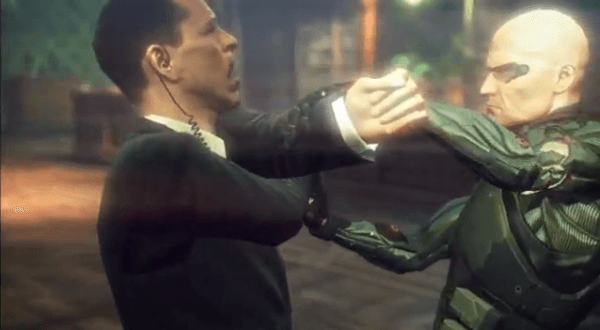 Earlier today Eidos and Square Enix announced the upcoming DLC for Hitman Absolution taken from the Deus Ex universe. This DLC is called Hitman Absolution: Deus Ex and it adds a new costume for Agent 47 as well as an iconic weapon taken from the future.
Each item in this DLC set will cost the player 80MSP on the X360, or roughly $1.00 on the PSN and PC platforms. Along with this reveal is a pretty cool trailer, but I have to admit that Adam Jensen does the look a whole lot better than our notorious assassin.
Be sure to check out the trailer below.