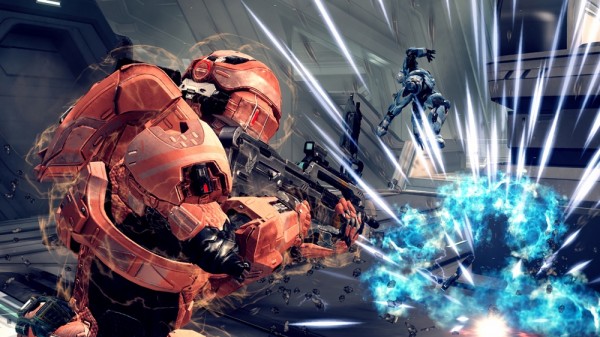 Players that have been enjoying the Spartan Ops episodes as they have been releasing may be a little disappointed to find out that next week Episode 6 will not be released.  While Spartan Ops Season 1 will continue with episodes 6-10 in January, to fill the void of new episodes Virgin Gaming, Halo 4, and 343 Industries have teamed up together to create the "Halo 4 Infinity Challenge".
What does this "Halo 4 Infinity Challenge" entail?  Well, pitting players against each other in both War Games and Spartan Ops to get to the top of the leaderboards from December 17th, 2012 until January 19th, 2013.  With a leaderboard for each mode, the absolute top player in each will win a one of a kind prize.  The top War Games player will receive a fully-customized Ford F-150 SVT Raptor with a UNSC theme.  The top Spartan Ops player however will get their face rendered into the next Halo game.
Additional prizes for players getting to different tiers on the leaderboards will be given as well as each week of the challenge the first 20 people that get the weekly challenge.  However, the only way to win anything is by signing up, so interested players should be sure to sign up either HERE.