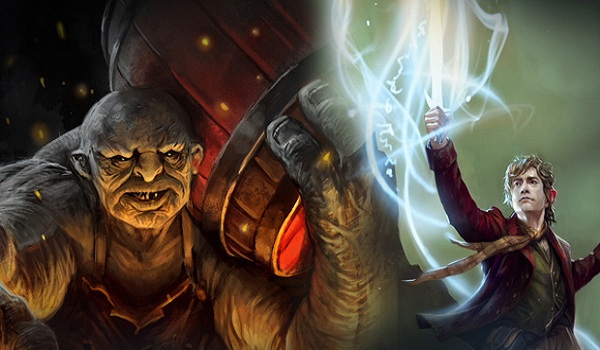 The recently released retail and downloadable title, Guardians of Middle-Earth, has received its first piece of downloadable content! The pack allows gamers to play as two new Guardians, Bilbo Baggins the Striker and Bert the Tactician (who honestly doesn't look like he'd make the best strategist). In addition to the release of this DLC, is a free update for the main game which adds in the Shire as an additional playable map. Guardians of Middle-Earth has so far only contained two arenas for combat and so this update will surely satisfy those looking for more variety in their Tolkien based MOBA game.
Guardians of Middle-Earth pits two teams of five players against one another in epic tug-of-war style deathmatches. Players can choose from over twenty different heroes and villains from both the original Lord of the Rings trilogy and the upcoming Hobbit movies. The Bilbo and Bert Character DLC for Guardians of Middle-Earth is out now and can be purchased for 160 Microsoft Points or $2.50 each off Xbox Live and PSN respectively; or for owners of the Season Pass, absolutely free.
The two new playable Guardians are actually based off characters from the upcoming tie-in movie, The Hobbit: An Unexpected Journey, which releases on December the 26th. For our thoughts on Guardians of Middle-Earth however check out our review here.