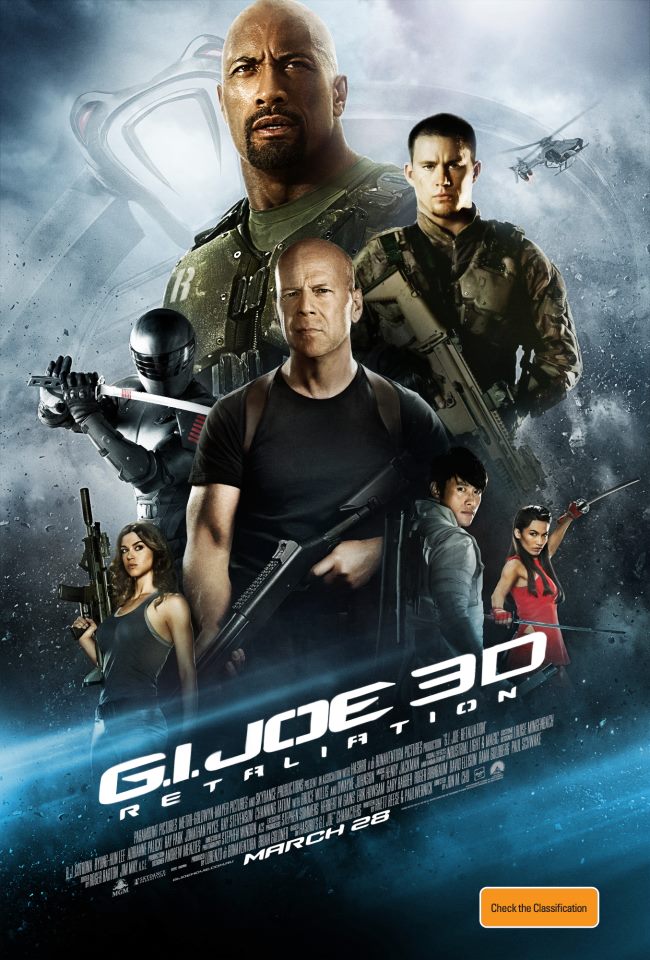 Paramount Pictures have released a new trailer for the upcoming film based on a leading toy line, G.I. Joe Retaliation. The movie is set to be released in Australia on the 28th of March, 2013.
Fans will be pleased to notice that leading Superstar wrestler, The Rock, will feature in this film and is portrayed within the trailer. The trailer also features many amazing locations and what appears to be an army of ninjas. The film will be a tonne of fun for everyone that goes to see it, if the trailer is any indication anyway.
Check out the Official Facebook page for more information, videos and pics of the film here.
Be sure to check out the trailer, embedded below.