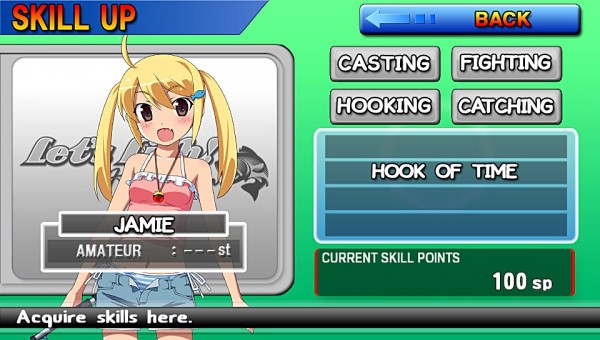 A couple days ago the first English gameplay footage for Wired Production's Let's Fish! Hooked On was released. Now for those who don't know, Let's Fish! Hooked On is a PlayStation Vita title which is basically a fishing game with some anime looking playable characters, with three of the four are female.
Now currently a release date for Let's Fish! Hooked On does not have an exact release date, but apparently we are "edging closer" to the release date of the game. As for the game itself, you can check out a number of the features below such as how the title will take advantage of the Vita's unique capabilities, will feature a compelling story mode, over 240 types of lures and six different kinds of fish to catch with those lures.
Currently it is unknown whether the game will feature both the English and Japanese voice track nor how much it will cost when it is released.