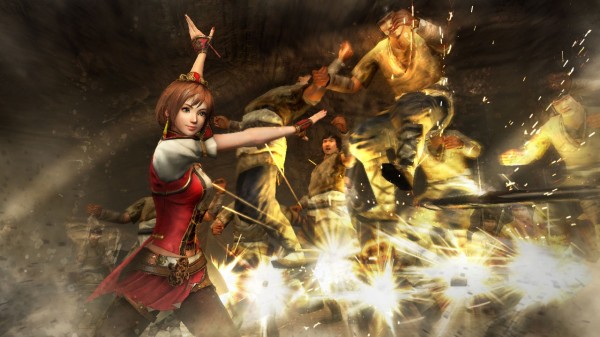 As we already know, Dynasty Warriors 8 (7 in Japan) is currently set to be released on February 28th in Japan, however what we haven't learned yet is what type of new features the game will feature or what type of characters will be added into this version of the game.
Well today Tecmo Koei released the first gameplay trailer for the game which can be seen below and in this trailer we see that two new warriors at least have been added in the form of Lu Xun and Guan Yunping both of which use extremely wierd weapons.
Also revealed in this video is a new weapon affinity system which appears to be something where specific weapon types, ranging from "Heaven," "People," and "Earth" weapons, have superiority over other weapon types, such as "Earth" weapons winning over "Heaven" weapons. It is also interesting to see that there is now a "Variable Counter" system where players can counter attack and also change their weapon type, a storm rush ability which can crush a general's guard if you have the advantage of weapon type and there is even Awakening techniques. Check out the video below to see for yourself.