How do you promote an already great game? Well, Reverb Publishing recently made a nice little newspaper clipping for Cognition: An Erica Reed Thriller to entice those to not only vote for it on Steam Greenlight, but also to pick it up online as the game is readily available.
Check out the nice little read below, with links fully inserted:
Boston Man Found Tortured to Death in Grisly Death Trap
Early reports state this the work of the Cain Killer
By Rosie Williams – October 29, 2008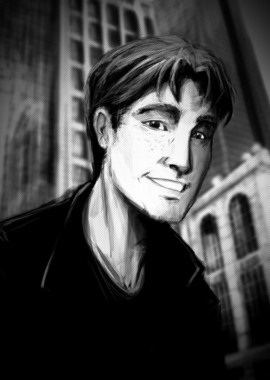 BOSTON, Mass. – The latest victim in a string of brutal murders across the Boston area, Needham resident Scott Reed, 26, died as a result of injuries inflicted by the murderer-at-large known as the "Cain Killer." This serial killer has been terrorizing the Boston area for the past three years, targeting male-female sibling pairs and using numerous torture devices that have left all victims dead. The Cain Killer kills his victims in traps involving large spikes and spears, and once left a man to suffocate in a sealed stone coffin. Disturbingly, the Cain Killer has an active following on social media that has caught police attention, although it seems this is unrelated to the murderer and the case.
Scott Reed was the son of well-known retired Boston Police Captain Brian Reed and brother of local FBI Agent Erica Reed. Boston FBI Director Samuel McAdams has confirmed that Agent Reed is being treated at Mass General Hospital for severe injuries received in the attempt to recover her brother, but is expected to make a full recovery. This makes Agent Reed the first potential victim to escape the Cain Killer. It is confirmed that Agent Reed was working on the Cain Killer case prior to her brother's abduction and there is speculation that Scott Reed may have been targeted because of this.
Agent Reed has not made any official comments regarding her brother's murder. Reporters and citizens have been following her still-public Facebook profile for potential information regarding the case. Police and FBI officials have requested that all citizens who have or are looking for more information regarding Reed or the Cain murders should contact the FBI media representative, or browse the public case simulation.
In case you didn't catch the hint, VOTE FOR COGNITION TO GET GREENLIT ON STEAM! I enjoy seeing clever types of promotion bundled with already intriguing titles, and this mystery is one that should be solved by all.
As mentioned, Cognition is now available for download on Rain Digital Games (http://www.raindg.com/title/cognition, worldwide except Europe), GamersGate (http://www.gamersgate.com/DD-COGN/cognition-an-erica-reed-thriller-season-pass-bundle, worldwide), and GameStop (http://www.impulsedriven.com/cognitionsp, worldwide except Europe).