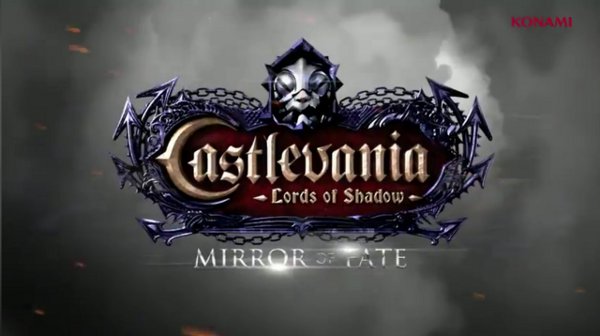 Castlevania will be seeing another title added to its repertoire says Konami Digital Entertainment. Titled as Castlevania: Lords of Shadow – Mirror of Fate (long title), the game is to be released exclusively for the Nintendo 3DS on March 5th, 2013 in North America.
What can we anticipate to see in this upcoming title? Well, as the title implies the story will begin 25 years after the events of Castlevania: Lords of Shadow. Mirror of Fate will exclusively look at the mysterious background of Trevor Belmont, the son of Dracul. With the return of Dracula, Trevor departs from his son – Simon – on a quest to enact vengeance on his mother's murderer, his father. But before he departs from his son, Trevor hands him a pendant containing a part of the Mirror of Fate.
Be sure to stay updated on the latest "Lords of Shadow" news by checking out Castlevania's Official Lords of Shadow Facebook page.