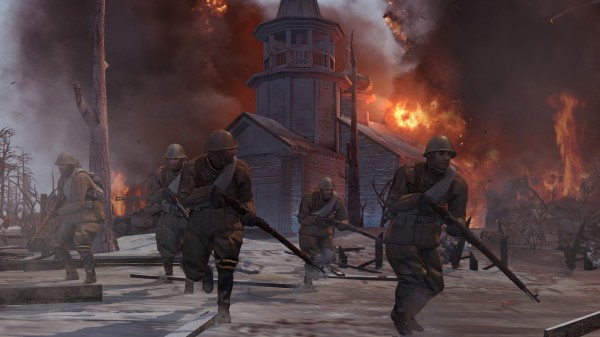 Sequel to the award winning Company of Heroes from Relic Games and THQ, Company of Heroes 2, has just had an awesome new trailer released that showcases the awesome online multiplayer functionality of the game.
The trailer seems to follow a team of players, or one player commanding a bunch of units, that each have their own role on the battlefield. Working these elements together, the Russian team was able to take the advantage and defeat their opponents.
In an odd move, the trailer features a low-key electronic music track, rather than a more authentic sounding tune. It'll be interesting to see where this game goes.