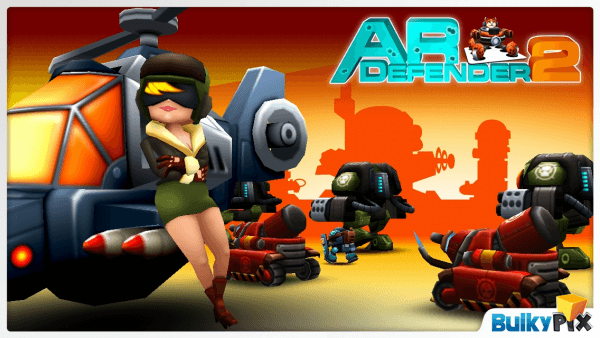 The 3DS isn't the handheld that can do augmented reality!…ok, it can do it in 3D…but that's not the point! The point is that come December 13th, iOS and Android users will be able to download AR Defender 2 for FREE.
AR Defender 2 is a tower-defence game developed by int13 and published by BulkyPix. The game is able to be switched between augmented reality mode and in-game visuals only at the flip of a virtual switch. The augmented reality mode works thanks to a simple visual marker, that can be printed out on paper (seen below).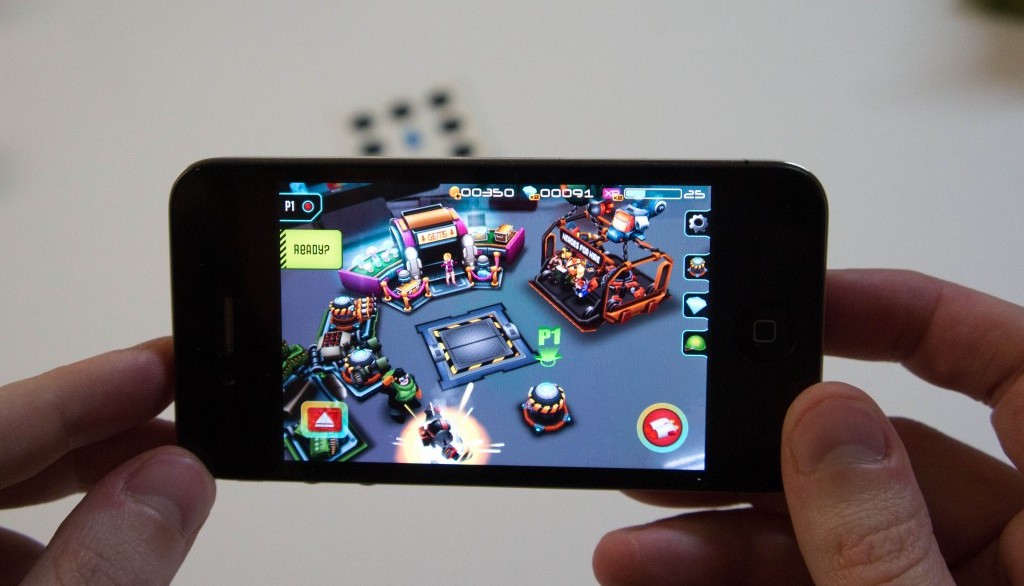 AR Defender 2 features solo and co-op (via Wi-Fi) modes. With 9 towers and 6 heroes to choose from, each with their own unique abilities, you'll turn the cartoonish environments into a real battlefield. Whether causing destruction by flamer, tower-repairing, calling on aerial bombardements or hacking enemy units, you'll experience an immersive strategic playground with AR Defender 2.
The official features list includes:
Unlock 6 heroes with their own skills for a different game experience.
9 types of towers to defend your position.
More than 15 enemies attack your base.
40 levels divided in 4 virtual levels… or as many as you want of in reality backgrounds!
Play up to four players simultaneously with Wi-Fi.
Leaderboards.
Universal App Retina display and iPhone 5.
For more first screens and more, view the gallery below.