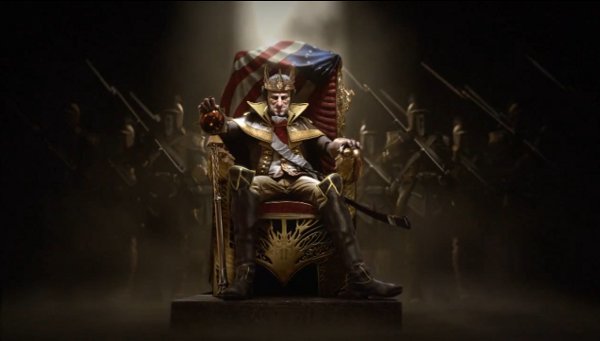 The Assassin's Creed series hasn't been one to shy away from DLC or even single player DLC, as that's where the series first got started with it in Assassin's Creed II with the additional semi-side sequences for Desmond and Ezio to explore.  After that and the addition of multiplayer, Ubisoft has tried to have at least a little of each type of DLC for players to experience should they be interested.  However, it was always a part of the bigger story, even  if it was a small part it never headed off to left field.  Until now.
Where once the Ubisoft team set the history books aside for a little bit to add a little flair to the game for the players to enjoy, with the upcoming release of the Assassin's Creed III single player DLC, they throw it out the window.  "The Tyranny of King Washington" is based around the idea of real general George Washington opting for a monarchy in lieu of presidency and makes Connor have to deal with his former ally.
Players can check out the trailer embedded below to get a little glimpse of this "what if" scenario as well as Connor wearing some cool new duds with an animal companion, both looking thrilled to see their good friend George again.  Not really.  Sharpen your blades, prepare to end his tyranny.