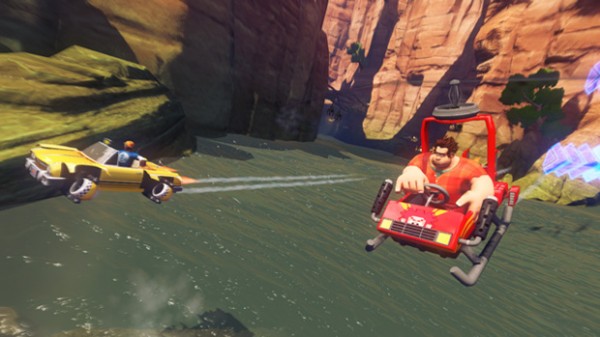 Wreck-It Ralph, star of the recent Disney film that has the same name, can be seen cruising next to Sonic in this Sonic & All Stars Racing Transformed trailer.
As you can see above, Mr. Ralph is sporting a signature truck that comes with a big wrecking ball , a very luxurious air boat, and a very classy helicopter! You also will be able to play as some other characters like Sonic (Sonic franchise) and Vyse (Skies of Arcadia).
You can go see Wreck-It Ralph in theaters right now and the game will launch November 18 on Xbox 360, PS3, and Wii U, with Vita and 3DS versions releasing on December 11.