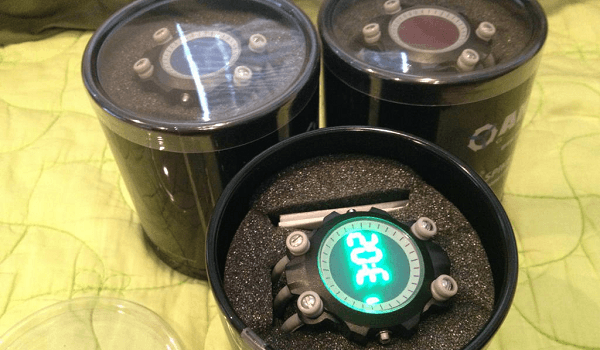 Aksys Games offered a very nice pre-order bonus for Zero Escape: Virtue's Last Reward in the form of an awesome looking watch which was made to resemble the in-game watch that would kill the characters if their points hit zero. Now these watches were limited and many people missed out on the watch if they didn't pre-order right away.
However Aksys is going to offer everyone a chance to still pick up a watch and also help out people in need. Currently Aksys is selling these watches for $20 though it is worth noting that you can only buy one per customer, so if you want to collect all three of the random colors shown above, you're out of luck.
As for helping out people in need, every penny raised from selling these watches will be donated to the Red Cross where they will use the money to help Hurricane Sandy victims. Not only do you receive a great piece of video game memorabilia but also help out a great cause, so why not take a look at the purchase page here.