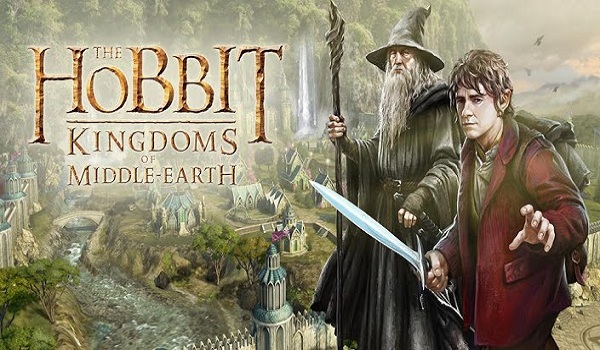 A free-to-play strategy game co-published by Warner Brothers Interactive and Kabam, Kingdoms of Middle-Earth is based on The Hobbit trilogy of movies. The game is set around players building their own bases and going to war with other kingdoms for supremacy, all in mobile format. Elves, dwarves and human take part in the action, as well as those dastardly Uruk-Hai, Goblins and Orcs.
"Kabam has crafted a mobile game that will thrill strategy gamers and The Hobbit film fans alike," said Andrew Sheppard, President of Kabam Game Studios. "We're excited to partner with Warner Bros. Interactive Entertainment to deliver a free-to-play game for iOS and Android that fans can experience wherever they go."
A tie-in to the first movie, The Hobbit: An Unexpected Journey, players will build a kingdom, forge powerful alliances and strategize with other gamers to purge Middle-Earth of all who oppose them. Releasing on iPhone, iPad, iPod Touch and Android Devices and can be played in English, Spanish, French, German, Italian or Portuguese.
"We expect The Hobbit Trilogy to be one of the biggest events in entertainment history," said Greg Ballard, Senior Vice President, Digital Games, Warner Bros. Interactive Entertainment. "The Hobbit: Kingdoms of Middle-earth provides an interactive way for film fans to engage in the adventure as they explore the characters, conflicts and locations in this epic fantasy world."
Developed exclusively by Kabam, The Hobbit: Kingdoms of Middle Earth has just been released for the majority of mobile devices and The Hobbit: Armies of the Third Age (another tie-in free-to-play game) is currently in development and will also be available later this year.  Check out the game here.