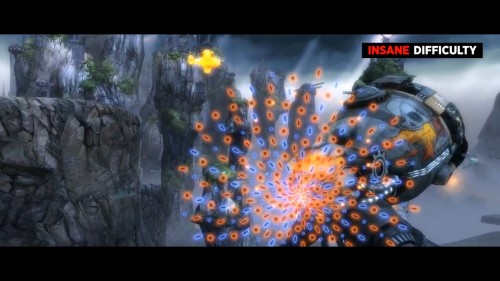 Shmup fans in their Sony devices might have felt a little left out when Digital Reality and Grasshopper Manufacture released Sine Mora to the XBLA, but the day has come to make up for it.  Yes, now Sine Mora is available on the PSN, as well as the PS Vita.  Players can check out the trailer embedded below to see it in action.
If just releasing the game to the Sony systems however doesn't seem like it could possibly make up for the earlier release to the Xbox though, Sine Mora for PSN includes an additional Challenge Mode giving players short 1-2 minute challenges to complete featuring levels from the Story Mode.  For the PS Vita, the game features touch controls, unlockable concept art, and a GPS Unlock Gallery to show the player how far they've come.  Both versions also include an additional character with Wilhelmina Muller, previously from Under Defeat, who has her own sub-weapon with the UD Bomb.
Players interested in the PSN and PS Vita release of Sine Mora can find the game for $9.99 in North America or €9.99 in Europe.