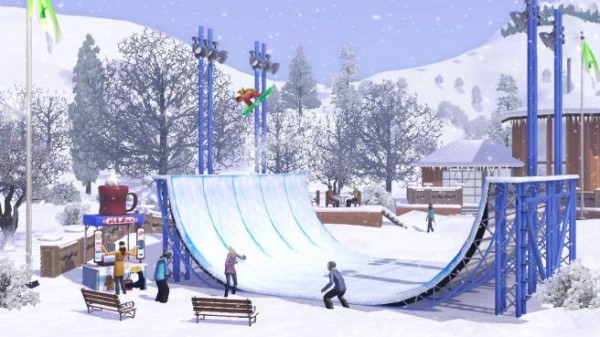 The latest Sims 3 expansion Seasons has finally hit down under in Australia for the tail end of Spring, but luckily still before Summer.  This is pretty good news as the expansion will allow players to enjoy activities in any of the seasons, so those sick of the heat can help keep cool by sending their Sims to some winter activities.
From Winter activities like snowboarding to fairer weather ones like soccer and roller-skating, players can let their Sims enjoy a vast multitude of options across all the seasons.  It would look odd during those activities though without the appropriate conditions, which the expansion also includes, from fresh snow to sun-shiny days.  Likewise those Sims can take part in festivals and events to get into whatever holiday's spirit especially as they draw closer to us.
Released today players can find The Sims 3 Seasons in retailers across Australia or online through EA's game distribution program Origin for either digital download or physical purchase.