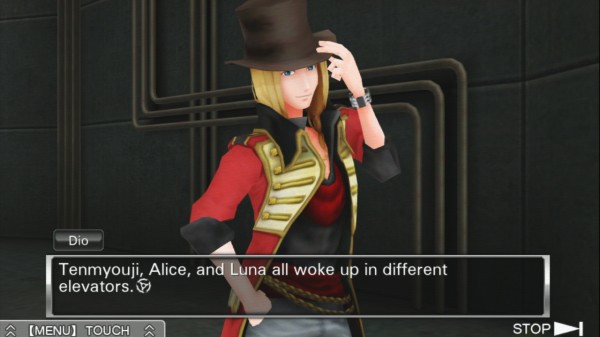 If you picked up the Nintendo 3DS version of Aksys' latest release, Zero Escape: Virtue's Last Reward then you should be careful of where you save your game because a save corrupting bug has been discovered. Many players have created a large thread on NeoGAF explaining the issue and identifying where the bug can currently occur.
If the player chooses to save the game either in the "PEC" (Pressure Exchange Room) or "Crew's Quarters" puzzle rooms then your game will crash and you will be returned to the main menu, with your save file corrupted. This means that you could spend easily twenty hours playing through the various routes in the game only to lose it all in one moment.
Currently the PEC and Crew Quarters are the main culprits of this bug, though a few others have come forward reporting that their save file corrupted in other puzzle rooms as well. If you managed to purchase a PlayStation Vita version of the game you do not have to worry as that version of the game does not contain this bug. Currently Aksys has not revealed any plans for a patch, though this may stem from issues with the game's developer Spike Chunsoft and similar issues reported from Japanese versions of the game.