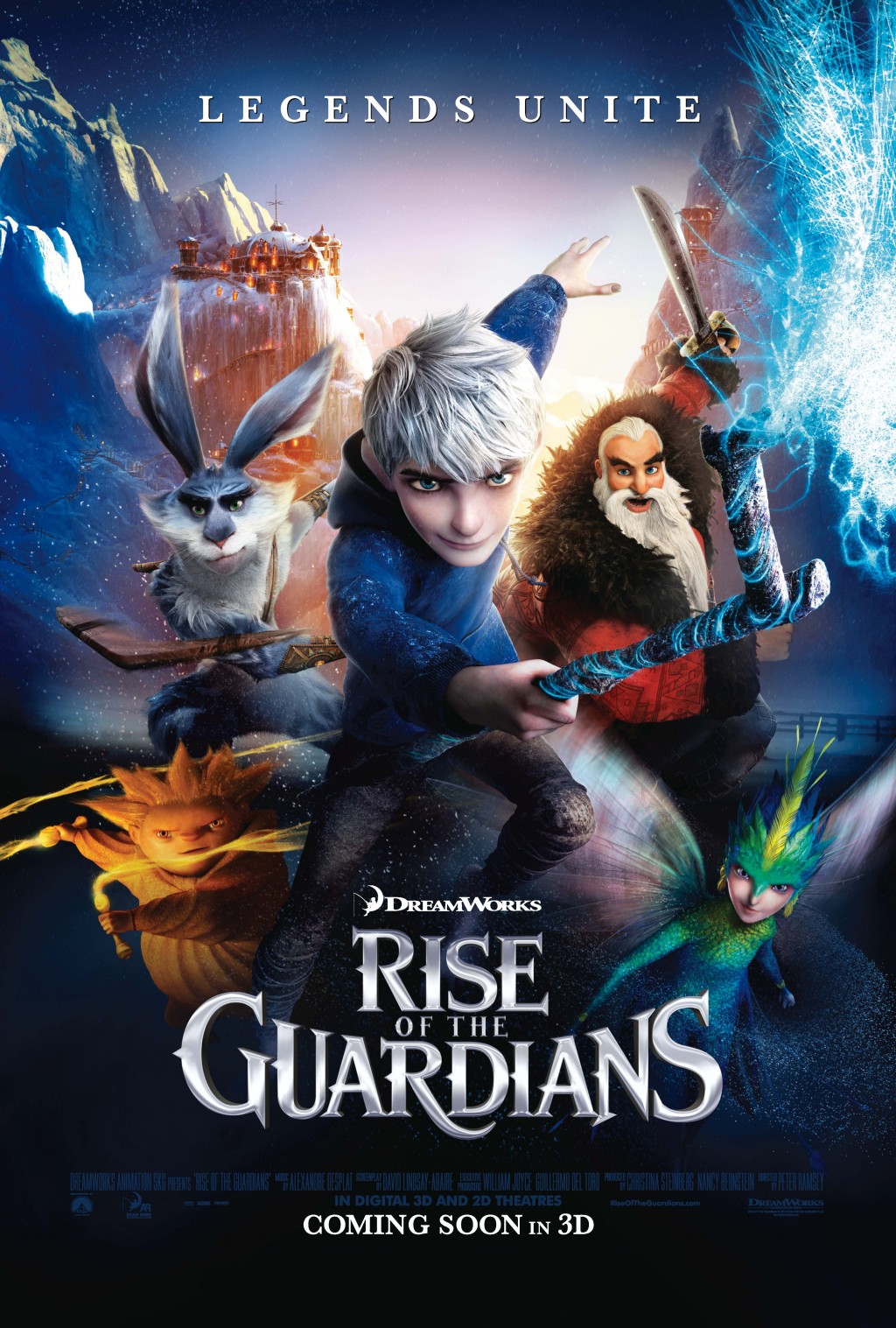 DreamWorks Animation's latest animated feature, Rise of the Guardians, will be releasing here in Australia on December 13th, and along with the action poster on the right, we have many new clips to share with you all.
Firstly, for those who are unfamiliar with the upcoming family film, which is poised for great box-office success in the holiday season, here is the official Rise of the Guardians synopsis:
DreamWorks Animation's Rise Of The Guardians, is an epic adventure that tells the story of a group of heroes – each with extraordinary abilities. When an evil spirit known as Pitch lays down the gauntlet to take over the world, the immortal guardians must join forces for the first time to protect the hopes, beliefs and imagination of children all over the world.
Now, to get us all acquainted with its ensemble cast of protagonists, Paramount Pictures AU have shared with us the following video character introductions:
Meet Jack Frost
Meet Sandy
Meet North
Meet Tooth
Meet Bunnymund
Rise of the Guardians had it's UK Premiere exactly one week ago at The Empire Leicester Square in London. We also have a video news-wrap of the event:
And finally, to view the official Australian trailer for Rise of the Guardians, watch the video below. 'Like' the Rise of the Guardians AU Facebook page to stay up to date with official news, updates and promotions leading up to the AU release on December 13th.