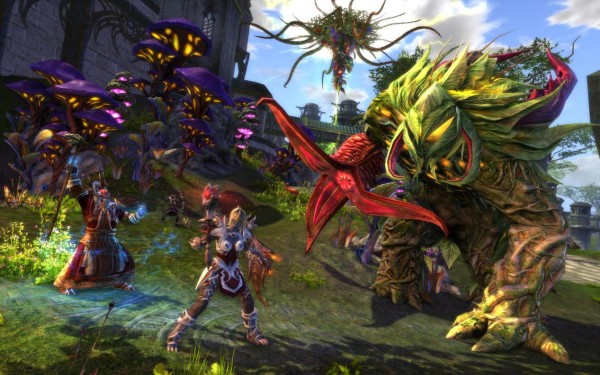 The MMORPG Rift from Trion has just had its latest expansion pack released. The pack is titled STORM LEGION and players that have reached a high level of Ascendency will be able to reach a new set of continents within Telara called Dusken and Brevane.
It is at these new locations that players will be tasked with fighting the Dragons Crucia and Regulos. To do this players must reach the newest level cap of 60 and participate in new events and heroic content.
Additionally, players will be able to create characters as one of four new classes, as well as there being new housing Dimensions, capes, rift types and a plethora of other updates. On the update, Trion had this to say –
"Storm Legion is a labor of love, and we dedicate it to our incredibly amazing players." said Scott Hartsman, RIFT Executive Producer and Trion's Chief Creative Officer. "Their feedback and critique throughout the expansion's development really pushed it over the top, making it a truly special experience. Thanks to them, Storm Legion is huge, dynamic, and incredibly fun to play."
The expansion pack is available now here in Australia and around the world. It is locally priced at $49AUD.