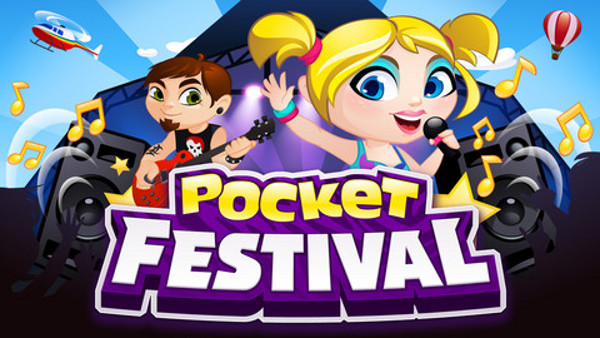 Got the ear or touch for music?  Players interested in showing off their musical prowess may want to look into the new freemium Chillingo game that just made it to the App Store, Pocket Festival.  The best part of any music show isn't just the music that's played, but the experience of the show itself, which is where the player comes in.  Tasked with taking a festival from a simple start up to the premier event, the game includes over 40 bands to unlock and get to play at the show, while customizing it to look exactly how you'd want.
The best part though is that players get to utilize their own music, so there's no reason not to enjoy what's playing.  Any iOS games like these without social situations would seem severely lacking, so Pocket Festival allows for visiting friends festivals or crashing rivals festivals with Mud Bombs, giving players have a multitude of venues to enjoy outside their own.
Players wanting to find out more can watch the trailer embedded below and afterwards check out the game available for FREE on the iOS App Store HERE.