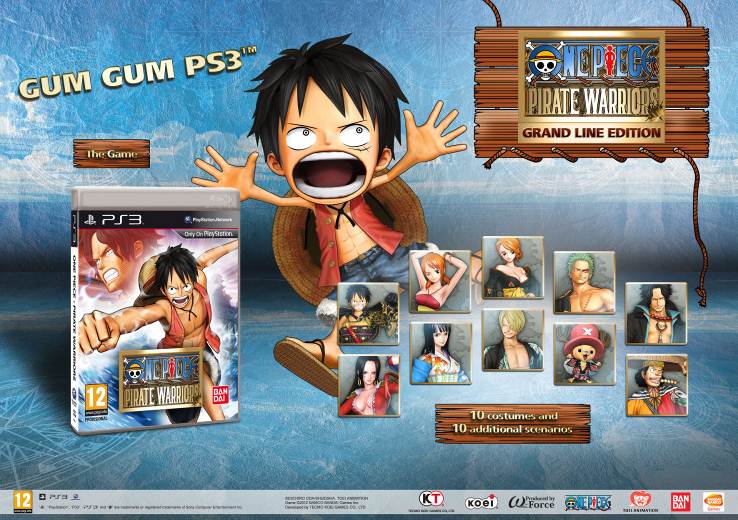 For all you One Piece fans out there, Namco Bandai have announced that ONE PIECE: PIRATE WARRIORS – Grand Line Edition for PlayStation3 is available now only via digital download on PlayStation Network.
The Grand Line Edition features ONE PIECE: PIRATE WARRIORS, which was released in September of this year, plus ten of the best-loved characters from the ONE PIECE universe with new special costumes (Luffy with a samurai costume and Nami and Zoro dressed in traditional kimonos) and a thrilling new quest for each character to embark on.
If you haven't already done so check out our review for One Piece: Pirate Warriors here on the Playstation 3.