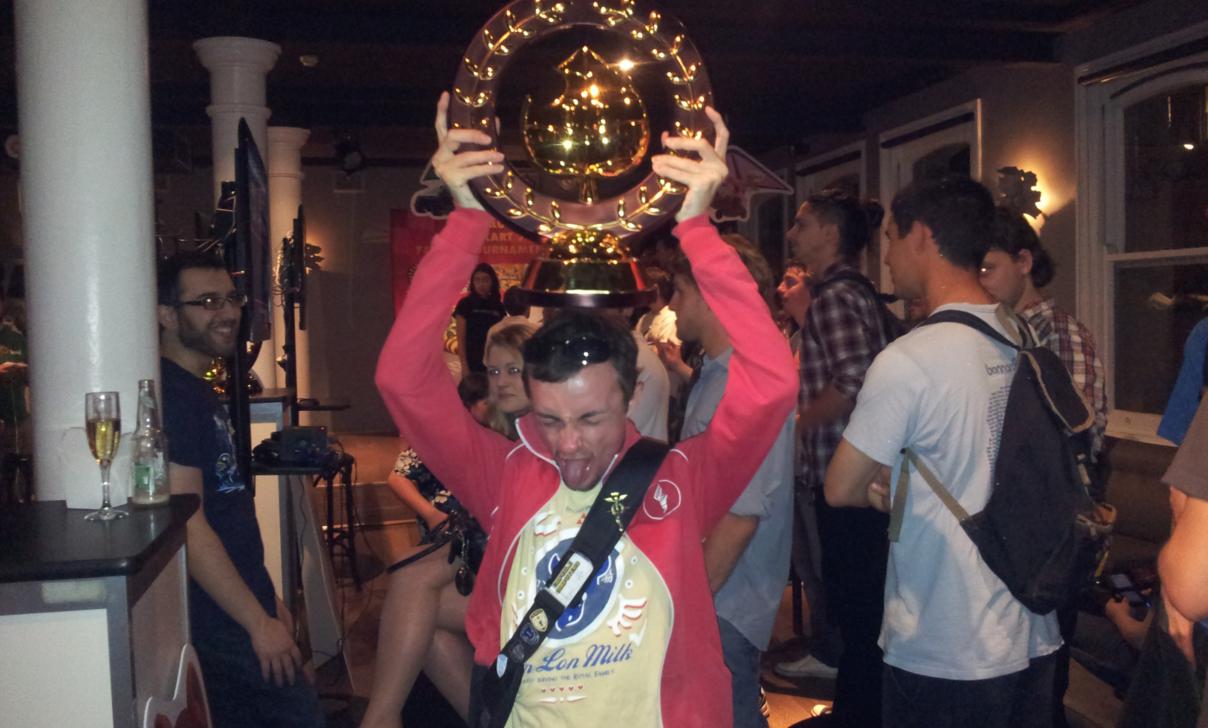 Sorry to tease…but this did not happen. *Sigh*
Last night, a few of our editors (myself included) and community members attended the first ever Australian Mario Kart Tournament event held by Nintendo. And I have…not so great news…we didn't win. But more on who did later.
The event started at 6:30pm and was held on Level 4 of the Hotel CBD in Sydney, and there were many members of the Australian video game press, from various websites attending. Among us were representatives from Gamespot, AusGamers, GamePlanet, Stenivor, MMGN, Another Castle and Kotaku AU (sincerely sorry if I missed anyone), and and some community sites as well Game Arena, Aussie-Gamers, Vooks and GamePlanet, and  throughout the night the hall filled up with upwards of 90 people. There were free drinks and free food being shuffled around on platters too – Nintendo knows how to treat us!
There were four stations, each housing a different console with their respective iteration of Mario Kart. These included Super Mario Kart (SNES), Mario Kart 64 (N64), Mario Kart: Double Dash!! (GameCube) and Mario Kart Wii (Wii). There were also multiple 3DS handhelds sprawled across a few tables for us to enjoy Mario Kart 7 on, however once the finals started, they were taken away from us. How dare they?!… Before the scheduled qualifying time trials, we had time to play at our leisure, but it wasn't long before the competition was under way.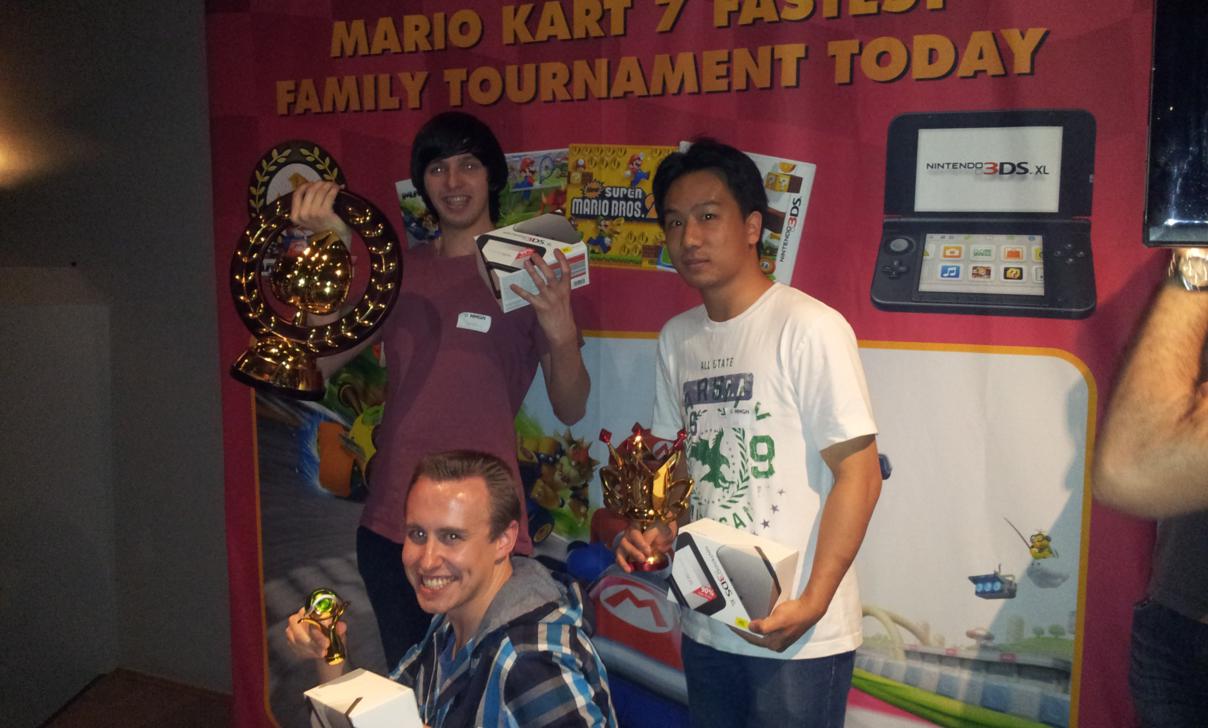 The dominant top three prize winners! 
The top two players from each of the four versions would continue on to the championship round, which consisted of three different courses on Mario Kart 7 on the 3DS. Whoever led the pack of 8 at the end of the final three games won the tourney. I regret to inform our readers that we did miss out on qualifying (barely), with the leader boards being dominated by MMGN and Another Castle. When all was said and done, all the turtle shells had been thrown and the virtual dust had settled, it was Brian from MMGN who took home the Gold, a 3DS XL and that sweet (and kinda heavy!) replica trophy! Sorry guys…we tried! All in all, a very fun event, and we'd like to thank Nintendo for holding it and inviting us! Let's do it again next year?! If so, we'll definitely get some more practice in to do you guys proud.
For pictures from the event, take a gander at our gallery below!