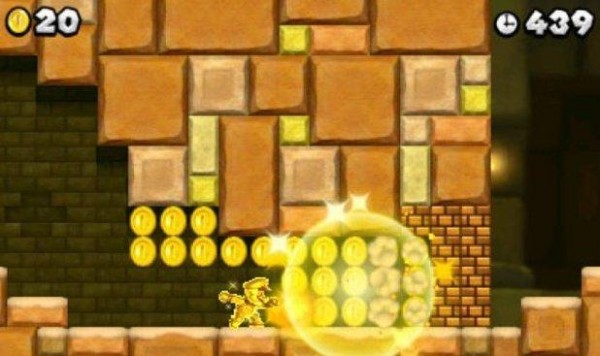 300 Billion Coins. That number is quite a feat for any game, and New Super Mario Bros. 2's players have hit that milestone this week. Due to such an accomplishment, Nintendo are now rewarding players with a free course pack for the game for a limited time.
Details can be found below:
The free Gold Classics Pack was inspired by games like Super Mario Bros. and Super Mario Bros. 3, and includes three new courses that can be played in Coin Rush mode. Players can test their skills, then share and challenge other players' records through the StreetPass feature. The Gold Classics Pack is now available and will be free for a limited time to New Super Mario Bros. 2 owners. Starting Feb. 1, 2013, the pack will be available to purchase for $2.50 in the United States. A variety of other downloadable Coin Rush course packs are available for purchase through the New Super Mario Bros. 2 game
Not a bad freebie at all. Remember, this pack is only free for the next few months it seems, and is a nice little addition to get even more time with the most "valuable" Mario game of them all.