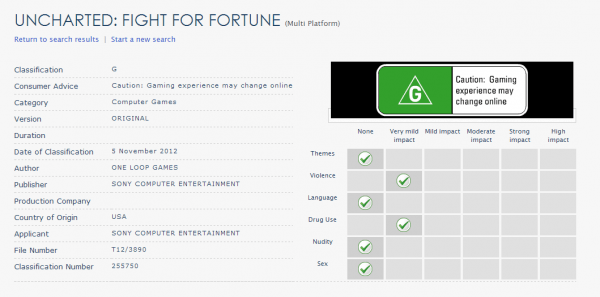 Ah bless the Australian Classifications Board for revealing unannounced video games. A posting on their website for Uncharted: Fight for Fortune has today sent Uncharted fans and the internet into speculation mode.
Developed by One Loop Games this new Uncharted game will be G-rated and multi platform (huh??? I hear you say). Our guess is the 'multi platform' is referring to a Playstaion 3 and Vita release, after all Uncharted is one of Sony's big exclusives.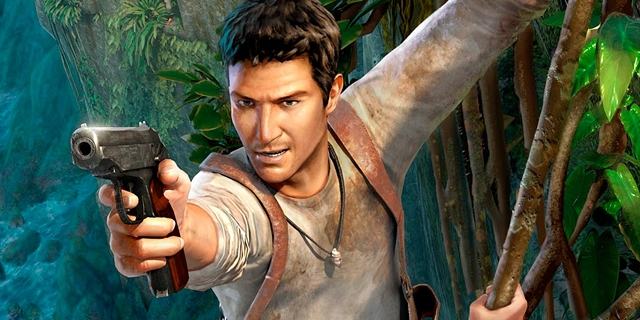 And as for that G-rating? Well according to a NeoGAF former user, it's going to be some sort of "casino/card game" citing a listing from the game's classification in Brazil.
And that's about as much information as we know about the upcoming game…so far that is.