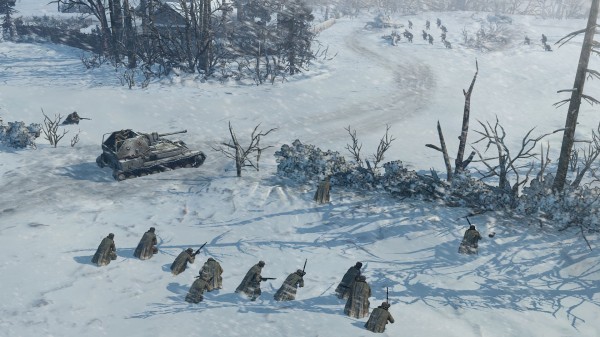 THQ has just released new gameplay footage for the sequel to their 2006 success, Company of Heroes.
The gameplay show large scale combat from the perspective of factions fighting on the eastern front. We're shown combat in icy conditions, at one stage we see tanks falling through the ice (I hope that is a mechanic done well in the final product) due to enemy artillery fire, and the mayhem looks unreal.
Company of Heroes 2 looks to be staying pretty true its predecessor and not straying too far from the formula that made the original one of my favourite real-time strategy games of all time. Safe to say I am horrendously excited about this release.
Company of Heroes 2 is set to ship March of 2013, exclusive to the PC.