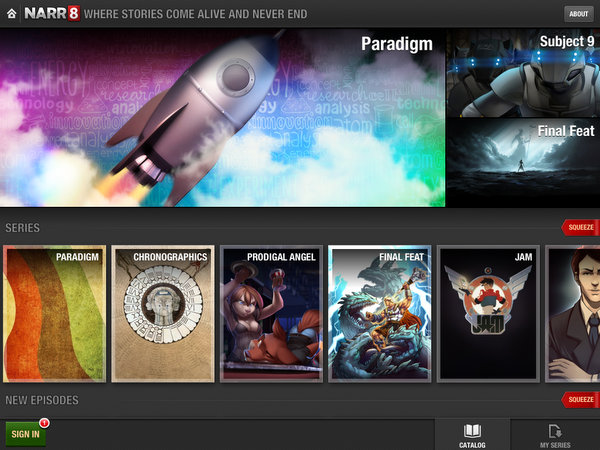 NARR8 has been launched onto iPad and iPad Mini for free today. The app aims to provide original interactive content such as motion comics, interactive novels, and interactive non-fiction. Currently, English and Russian language versions of the App is available. New content will be released on a bi-weekly basis.
"It's no secret that the digital landscape is changing at a rapid pace, especially with regards to multimedia content. With this in mind, NARR8 was designed to help evolve and shape the future of digital entertainment consumption," said founder Alexander Vashchenko. "Fresh, original IPs developed by truly passionate creatives leads to an unparalleled user experience. By covering a wide breadth of genres with consistent updates, we've created a content channel that has something for everyone that both encourages and rewards engagement over time."
Check out NARR8 on the App Store here.