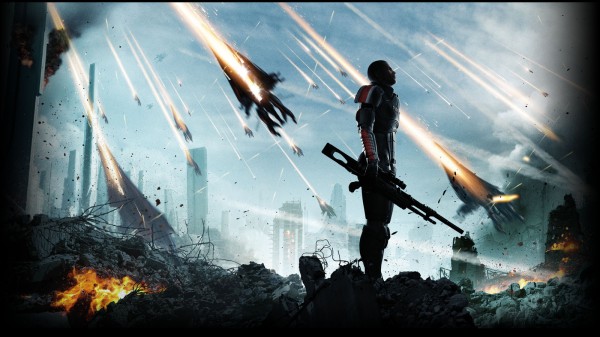 After the launch of the Wii U in America on Monday and the upcoming launch of the Wii U around the world in the next few weeks, BioWare and EA are eager to point out that the their massive hit Mass Effect 3 , despite the ending debacle  will be making the port to the new console with additional features, with Mass Effect 3 Special Edition.  A launch day release, the special edition packs an interactive comic so those not filled in on the story from Mass Effect 1 & 2 can catch up.
Other additions are how easily the player can control combat through the use of the Wii U GamePad to aid the player in giving the commands they want their squad to carry out.  With more than 100 awards and 80 perfect scores, Mass Effect 3 Special Edition hopes to bring the story of Commander Shepard to more of the gaming audience through the Wii U, as it releases beside it.
Americans can find them both in stores now, while Europe and Australia will have to wait until November 30th to check it out to see what Mass Effect 3 Special Edition has to offer.