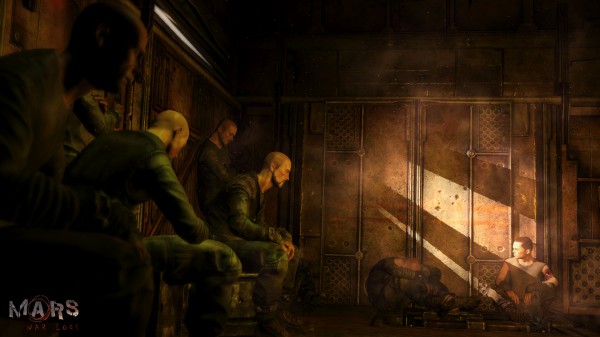 Not much has been said about Mars: War Logs since the announcement trailer 3 months ago, but the time has finally come to show off more in these first screenshots from Spiders Studio and Focus Home Interactive.  In the six screenshots released, player can check out some of the places, people, and other life on the red planet.
Set more than one hundred years after a disastrous event that threw the Mars' colonies into disorder and made water an ultra precious resource for the incredibly dry world.  Taking the role of Roy Temperance, players can do their part for the planet as they choose from different skills and perks to aid in the cyberpunk-style world that exists there.  Part action, part RPG using those skills to fight in different ways and crafting different equipment, players will find their own path that could decide the fate of the colonies.
Mars: War Logs is currently set to release on the XBLA, PSN, and PC Digital in early 2013.  Until then, be sure to check out the gallery of screenshots below.