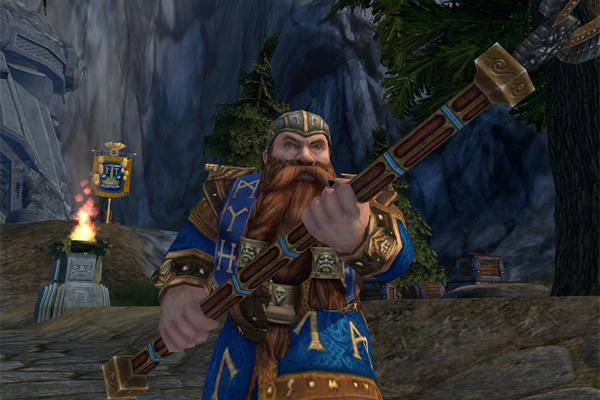 Turbine Games announced the launch today of its hit MMORPG The Lord Of The Rings Online Mac Beta Client. This allows Mac users to finally join in the hobbit related  free-to-play fun that has up until now been exclusive to PC users.
"We are really excited to open up the world of Middle-earth to Mac," said Kate Paiz, Executive Producer of The Lord of the Rings Online.  "We've just launched our biggest expansion yet and we're happy to welcome gamers to play the game natively on Mac OS X for the first time ever."
The Lord Of The Rings Online allows players to play as a hero from one of the classic races (Men, Elves, Dwarves, or Hobbits), and then allows them to level up their character while journeying across a land that is rife with memorable scenes from the books and movies. Especially considering that the game is now free-to-play, and Mac user who passes up a chance at this game would be a fool… of a took.
The client is now available for Mac users to download here.