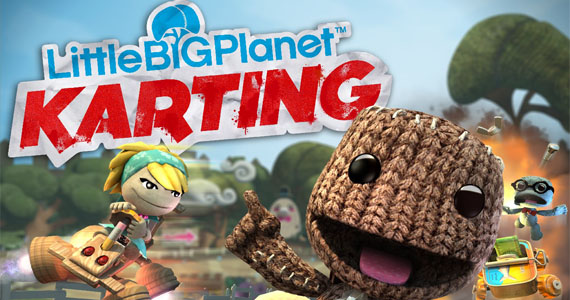 Sackboy is back, in what will most likely be another high quality yet mysteriously below the radar release. Little Big Planet Karting is out now on the PlayStation 3, skipping into the world not long after the Vita release of Little Big Planet – which, by the way, was rather excellent.
This time Crafworld is under siege from some go-kart bound bad guys who want to loot the world of all it's goodies, so step into Sackboy's stitchy feet (or shoes of choice if you've got some in that popit) and get after them in your own kart.
The game features some use of the PlayStation Move, and also takes advantage of the new Move Racing Wheel. Of course neither of these peripherals is necessary to enjoy the customisation happy trip that is anticipated of anything LBP, so look forward to local and online multiplayer, 25 levels, battle arenas and the ever awesome ability to create and play levels designed by the rest of the world.
As per usual there is a launch trailer to partner the release of the game, so make sure and feast your eyes on the video that is just a smidgen down below. Keep an eye out for the CC review of the title in the near future.